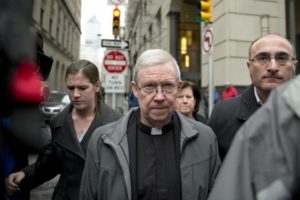 Are You or a Loved One the Victim of Clergy Abuse?
Clergy is trusted by families and the individual that can become a sexual abuse victim that can have a devastating event, both mentally and emotionally. The clergy member that takes part in these actions is the last one that would be suspected of sexual abuse and in the United States it is not unusual clergy members to be reported for sexual abuse.
Clergy Abuse Victims Have Rights
Clergy members are looked to for spiritual growth and as leaders in the community, which leads to their being trusted by adults and children. Some clergy members use this trust to take advantage of their victims and it occurs with enough frequency that it is the leading cause of sexual abuse nationwide. This type of abuse involves ongoing incidences, rather than one encounter. The clergy member often singles out a child and grooms them, taking their time to entice the child and gain their trust. These actions are proven in personal testimony and media reports and while disturbing parents should be alert to what some clergy member's actions include.
If you or a loved one has become a victim of a clergy member, you have the right to hold them accountable for their actions and you deserve to be compensated for the damages suffered. The victim of sexual abuse deserves to be compensated for the physical and emotional damages, which can be devastating. These are events that should have never taken place and the clergy member should be held legally responsible for their actions.
Santa Monica clergy abuse attorneys are dedicated to protecting the rights of the injured victim and they believe that this trusted member of the community should be held accountable. When the injured victim holds the clergy member responsible with the assistance of Weinstein Law Offices they will be gently guided through the legal process and will have the knowledge that no one else will become a victim. SWLAW LLP is serious about holding the clergy member responsible and will investigate the claim to ensure that all negligent parties are held accountable and that compensation is awarded to the victim. Our Santa Monica clergy abuse attorneys have the experience, the litigation skills and the resources that are necessary with a complex case.
Please contact SWLAW LLP at the number below to discuss your matter (310) 392-8000.