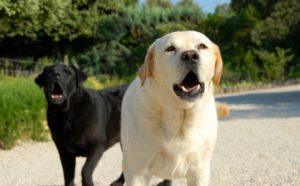 Injured Need A Dog Bit injury Lawyer?
Thousands of people suffer dog bites annually in the United States, which are reported and require medical care. If you have suffered dog bites, you might be able to recover compensation for the damages that were caused from the canine owner or the person that was responsible for the dog. Laws protect the dog bite victim that enables them to recover damages, under certain conditions, in which liability can be proven. Even when liability can be proven the law limits the amount of time to file the claim and it is vital to consult an experienced Santa Monica dog bite injury lawyer to learn your legal options.
Don't Suffer a Dog Bite Alone
In some cases it may not be necessary to file a dog bite lawsuit in order to recover compensation for the damages that have been suffered. The damages that can be recovered can include medical costs, pain and suffering, loss of wages and other damages from the owner of the dog.
The Santa Monica dog bite lawyers at SWLAW LLP will advise you of your legal options after suffering injuries. This type of injury can result in serious injuries and the legal claim can be complex. Santa Monica dog bite attorneys have the experience and litigation skills that are required, the resources to investigate the dog bite injury to determine the negligent party and to determine the avenues that can be used to recover compensation for your damages.
Winning Damages After suffering a Dog Bite
When you suffer a dog bit, it is a painful physical and emotionally devastating event, which often leaves the victim confused about what actions they can take to recover damages. The Santa Monica dog bite injury lawyers can answer the victim's questions; advise them of their rights and legal options. SWLAW LLP will investigate the dog bite and will hold the liable party responsible and determine if the dog owner knew that their canine was vicious. The Santa Monica dog bite injury attorney's investigation will ensure there is a favorable outcome.
SWLAW LLP will fight to recover the compensation you deserve, while holding the negligent party responsible for the dog bite you suffered.  Contact our Santa Monica dog bite injury attorneys and we can discuss your legal options at the number below (310) 392-8000.